About Us
James R. Lewis D.C.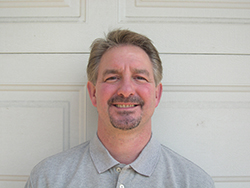 Serving the Joplin community since 1993
Graduated from Palmer Collge Of Chiropractic, Davenport Iowa in 1992.
Licensed In the state of Missouri.
Member of the Joplin Chamber of Commerce.
Member of the Missouri State Chiroprators Association.
Member Christs Community United Methodist Church.
---
Susie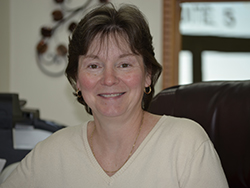 Front desk receptionist, She will be answering your phone call.
Susie has been with Advanced Health & Rehab since 2006.
---
Relief or Wellness Care… It's Your Choice.
1. Relief Care
A lot of people come to our office in various stages of pain, from chronic pain to acute severe pain from an accident or injury, our first goal is to get them relief. During this initial stage of intensive care, we have several obligations:
Uncover the underlying cause of the health problem
Suggest a care plan to produce the fastest results possible
Offer ways patients can participate in their recovery
Explain post-symptomatic wellness care
2. Wellness Care
Ongoing chiropractic care can make a noticeable and amazing difference in how you feel and function. Our desire is to see our practice members abandon the prevailing sickness care model of health (waiting for symptoms and then taking action), in favor of the emerging wellness model (maintaining health with the idea of preventing illness and symptoms).
You're the Boss
It's your body, your health and your future. Our job is to offer you the finest chiropractic care possible, and it's up to you to decide how much of it you want.
Sound interesting? Do you want Relief? Wellness?
Please Call: 417-782-2504 today to make an appointment.
Hours of Operation:
Mon 9:00AM - 5:30PM
Tue Closed
Wed 9:00AM - 5:30PM
Thu 2:00PM - 5:30PM
Fri 9:00AM - 12:00PM
Sat Closed
Sun Closed
Payment Accepted:
Cash, Check, Financing, Visa, Discover, Traveler's Check, Master Card
3120 S. Main St. Ste 5, Joplin, MO 64804 (across the steet from the Post Office and right next to Vintage Stock)
Don't let neck pain, back pain, headaches or injuries from a car accident ruin your life. Dr. Lewis is a spinal rehab specialist, he has worked with a medical doctor, physical therapist, massage therapist together in a multi-specialty clinic and knows what works. Call Susie today for a complimentary consultation so we can start to relieve your pain.